Thank you to the many readers who have commented here, on Twitter and on Face Book about this blog.
If I write another blog within the next two months, it will be with one finger typing.
Hmmm. Not sure I can do that…
I'm taking a health break. Getting a new shoulder. Oh, I'll be on social media, reading and commenting, but probably not writing much.
What do you do during these 'forced breaks' in life?  (No pun intended for those of you who have gone through recovery of a broken bone.)
I'm going to work on the final draft of my most recent manuscript, A Lake Koshkonong Tale. I've printed all 340 pages (Have to edit and cut that a bit.) and, as a one-armed-bandit, will read and edit. With the printed copy, I can curl up in my chair and pretend I'm reading a best selling novel, allowing my mind to critique more objectively.
There's a foot of snow and sub-zero temperatures here in WI.
Might as well hibernate in a book like the two children shown here.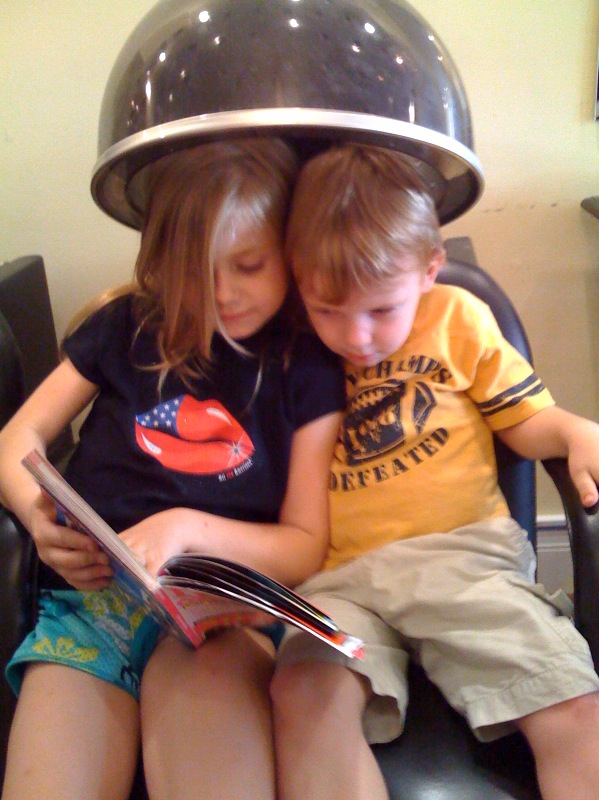 Oh the games we play!
As a writer, do you need to have the completed, printed copy of a manuscript in your hand and pretend it's created by another writer to give it a true edit?
Another game:  While recuperating, I can put on my pirate hat, my eye patch, and wear my Cockatiel on my shoulder and pretend to be a one-armed pirate. What do you think?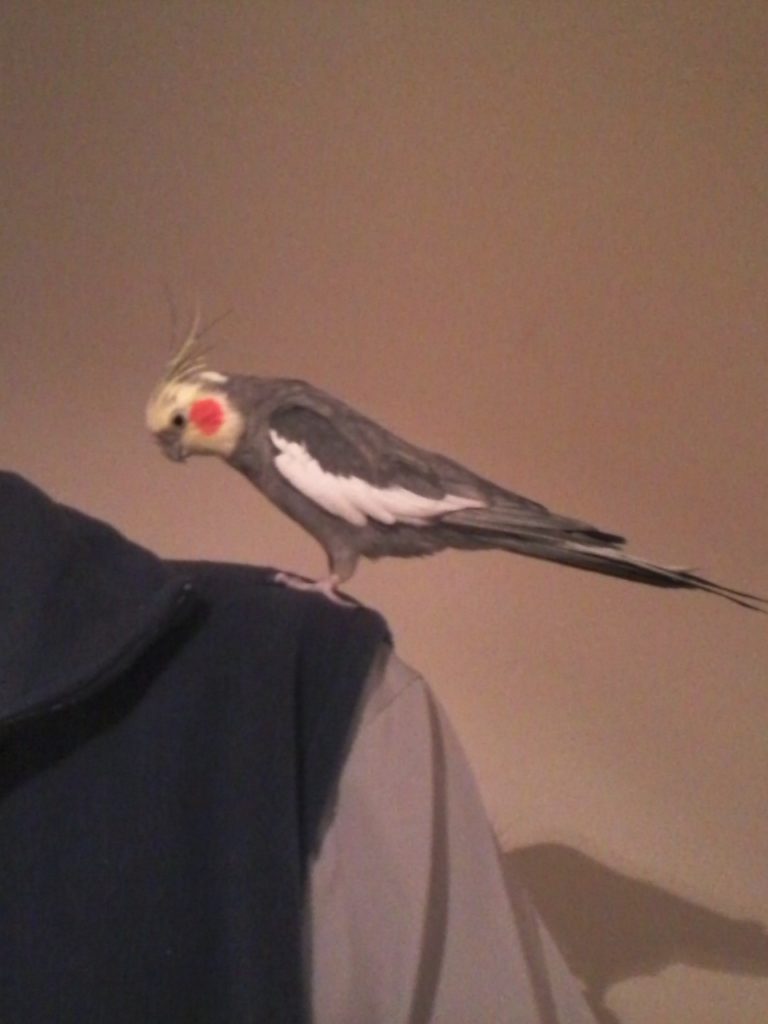 Let's hear stories about your medical adventure and how you coped.
CONTEST:   Win a copy of The Queen Anne Fox, A Jessica Tyson Mystery.         Subscribe to my blog in the top right corner to be eligible for the drawing!
Congratulations to Cliff Pillinger who won last month's drawing — a copy of Gone Missing in the Underground, A Jessica Tyson Mystery.
Visit me on Twitter and Face Book.
PHOTOGRAPHS ARE COPYRIGHTED BY, AND USED WITH PERMISSION OF, RANCHO RIESCHO PRODUCTIONS.