* * * * NEW BOOK NOW IN PRINT FOR 2017: A Lake Koshkonong Tale * * * *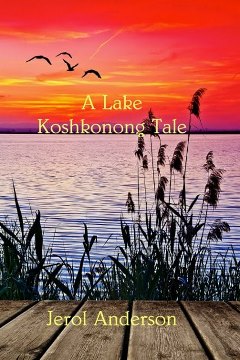 A LAKE KOSHKONONG TALE by Jerol Anderson
Something has shattered the spirit of the people on the shores the shores of Lake Koshkonong.   Eric Redfeather, returning from the Reservation to make a new home,  and Jenna Taylor, pastor of the local church, delve into the dark history that created the community's emotional prison.  If only they can find the key.  They meet new neighbors and learn of Eric's Native American mother, Carissa ( adopted by a gangland couple from Chicago, the threat of a "hit" put out on Carissa and Eric when he was born, and the role the Lake Koshkonong church played in a cover-up, causing members to become suspicious and reclusive.  With stories of his heritage, Eric wins the heart of the children and the community.  And through his and Jenna's love for one another, they are able to bring to bring her flock back to the church, filled with forgiveness.
To purchase A LAKE KOSHKONONG TALE …
– – Go to http://solsticepublishing.com/a-lake-koshkonong-tale/
To order paperback click:  Add to Cart

–OR  http://jerolanderson.com/a-lake-koshkonong-tale/
– – Or ask your local bookstore to order it for you
Trade Paperback ISBN 9781625265104.
Questions on ordering?   Please contact me at: jerolanderson@rocketmail.com

A second edition of each of the following books is currently under publication and will be available in the very near future.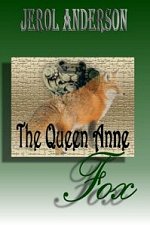 THE QUEEN ANNE FOX by Jerol Anderson
A Jessica Tyson Mystery
Two bodies, neck snapped like a fox strikes its prey. Jessica Tyson, searching for the killer, while gaining self-understanding, travels the world of prostitution and the mind of a murderer. One suspect becomes her lover, as others surface, including a kind philanthropist, spinning children's tales of The Queen Anne Fox. For Jessica the path leading to the killer is filled with shadows of the past and life lessons for a brighter future. [READ MORE]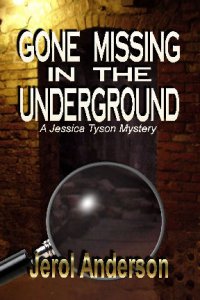 GONE MISSING IN THE UNDERGROUND by Jerol Anderson
A Jessica Tyson Mystery
Four people in the Seattle Underground Tour vanish—without a trace. A call is put out to Special Agent Jessica Tyson. In pursuit of a murderer, she sifts through the winding tunnels under the streets and the wandering minds of homeless living above. Has the suspect created the perfect crime? He's right under their nose, but no evidence. Jessica's final search leads her into the unforgiving world of the homeless and the darkness of the bi-polar mind. Only through sharing a throw-away teen's need for focus in life can Jessica capture the suspect and make her own decisions for a brighter future. [READ MORE]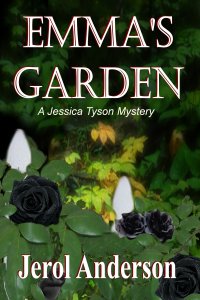 EMMA'S GARDEN by Jerol Anderson
A Jessica Tyson Mystery
Three women disappear from a small town in Wisconsin and the sheriff is indifferent. 'Women are fickle, you know,' he says until one mother threatens to call in the FBI. The sheriff contacts a friend across the country and Jessica Tyson is again assigned to use her sixth sense to determine the fate of the missing. Everyone in the tight little community is suspect until she can prove differently. It's not until David, Jesse's fiancé, and his niece, Melinda, see the facts through fresh eyes that Jesse clearly hones in on a serial killer in their midst. She brings the case to a close along with a major chapter in her own life. [READ MORE]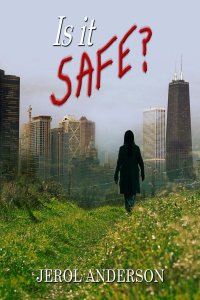 IS IT SAFE? by Jerol Anderson
May Johnson is whisked from a bloody scene and into The Witness Protection Program. US Marshall Durst moves her from state to state and through four identity changes just one step ahead of the deadly mob. All is well until May encounters two loves, a man and a small Midwestern town. [READ MORE]