When we wake up and look into the mirror we need to say to our reflection, "I'll make it a good day. I'll look for and make things to smile about."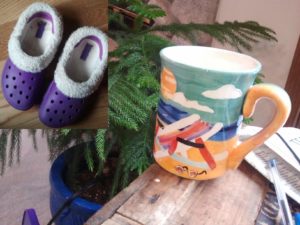 Each morning I take my 'walk around' in the yard, wearing funky little garden shoes and carrying my colorful coffee cup (my companions who make me smile). I always say a little prayer, "Thank you, God, for another day in this beautiful world." (Even when it's raining and snowing and cold, it's still beautiful.)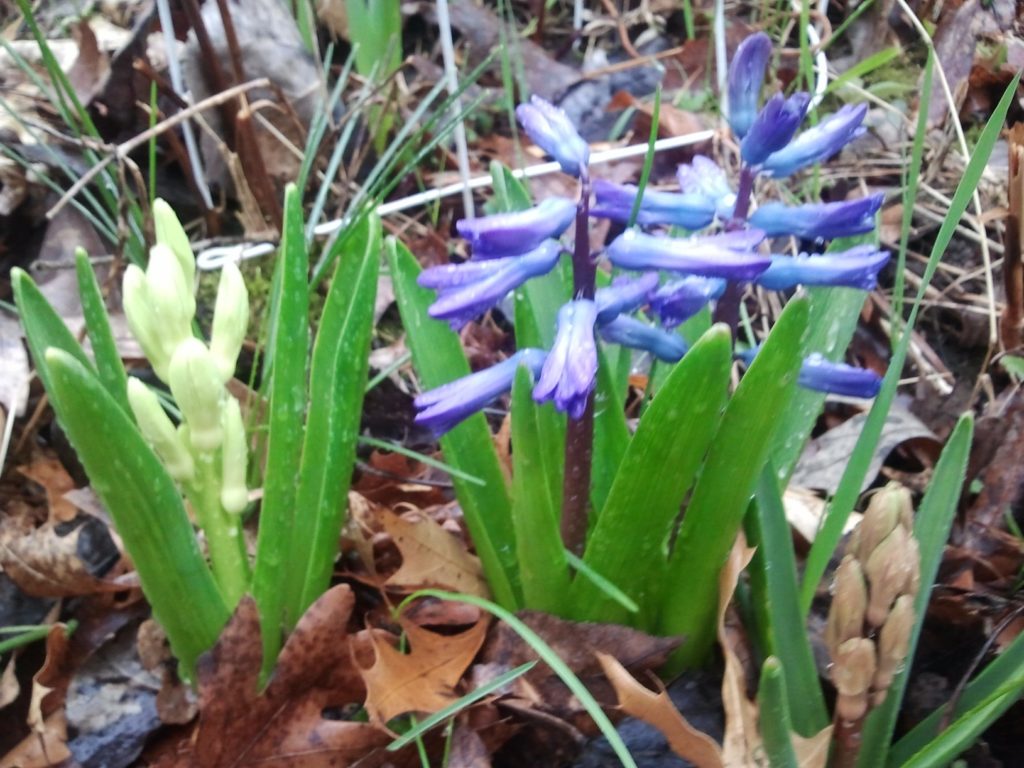 And as I talk to the flowers (even the dormant one's in winter) I remind myself: Sometimes life challenges are tough but don't give up. Failure just means we persevere and change our path. Reaching for personal goals and dreams is what fills our soul and makes us smile. It's what we are.
Share dreams and goals and daily affirmations if you'd like. Just click reply below.
CONTEST:   Win Gone Missing In The Underground, A Jessica Tyson Mystery.         Subscribe to my blog in the top right corner to be eligible for the drawing!
Congratulations to Betsy Badcoe who won last month's drawing — a copy of The Queen Anne Fox, A Jessica Tyson Mystery.
Visit me on Twitter and Face Book.
PHOTOGRAPHS ARE COPYRIGHTED BY, AND USED WITH PERMISSION OF, RANCHO RIESCHO PRODUCTIONS.