What kind of memories do you make on a vacation?
Oh, yes, there are the beaches and the boats and the villages and the restaurants. But what do you really remember and what really touches your soul?
My husband is a history buff so this last trip we took was to San Antonio and he booked us into an historical hotel. My eyes were filled with greenery, water gardens¸ and the Alamo, but the fondest of my memories is the expansive atrium garden within the hotel where southern style, white painted rockers lined one wall. We enjoyed coffee in the morning and a cigar in the evening (Yes, I do indulge, but that's a different story.) The peacefulness of the array of plants from palm trees to petunias combined with the hushed conversations of birds and people still bring a smile to my face.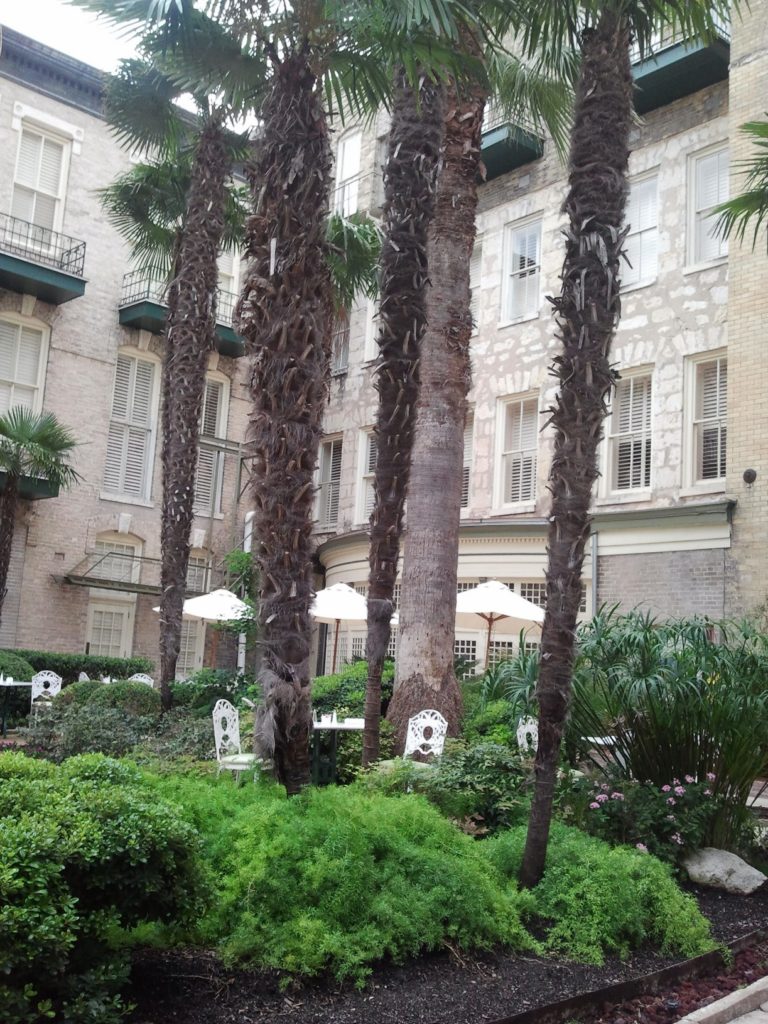 Do you have a fond memory of a place that stole your heart away?
Orange colored blossoms of a blooming bush sparked one corner of the garden. I'd seen the same bush blooming across the street at the Alamo. I asked the lone gardener who was so diligently planting edging flowers the name of the bush. I hardly understood his broken English reply when he shook his head and said, "That one… birds… no me." Maybe that's why the garden seemed so fanciful. The man who created it was thoughtful enough to leave nature alone when the birds left behind a plant so lovely.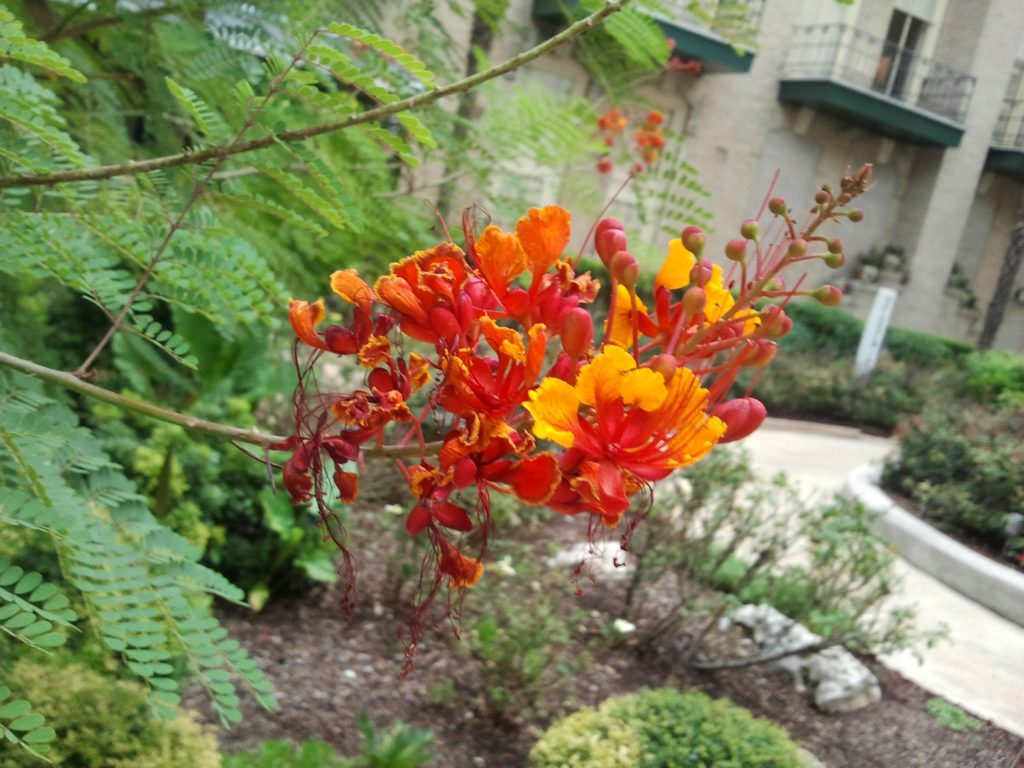 If this writing brings a smile to your face as your mind fills with a memory, please click on Blog and tell me about it.
Subscribe to my blog in the upper right hand corner and win a copy of my novel, Gone Missing in the Underground, A Jessica Tyson Mystery.
Congratulations to Judy Woodland who won last month's drawing — a copy of Emma's Garden, A Jessica Tyson Mystery.